enhancing Graduate education through innovative Curriculum, Training, and Fellowships
The cascading impacts of climate change on natural and human systems are more evident in the Arctic than anywhere else on Earth. Temperatures are rising twice as fast as the global average. Dramatic sea ice reductions, significant glacier and ice sheet mass loss, and rapidly thawing permafrost impact Arctic peoples' and ecosystems' daily activities and well-being. Many of the most profound changes result from shifts in seasonality—the timing of cultural, biological, physical, and chemical events—especially the nature and timing of spring and autumn.  The CARPE NRT tackles the complex socio-ecological challenges of changing seasonality in the Arctic using a convergence research framework that respects the viewpoints of Indigenous communities.  CARPE will prepare the trainees to pursue academic and non-academic careers to address grand challenges posed by a changing climate and the cascading impacts on society. 
This course will develop foundational knowledge about the changing Arctic system and complex seasonal interactions. It will familiarize participants with Arctic Systems Science, including the impacts of seasonal change. It will also present a theoretical overview of convergence research and introduce students to decolonizing approaches to science and reciprocity in conducting research on Indigenous Arctic lands.
Understand the range of environmental and sociological field data, and gain insight into how the analyses of these data enable the creation of models to better understand and predict complex Arctic socio-ecological systems. Biophysical science training includes outdoor winter field trips to the summit of Mount Washington in the White Mountains of NH to experience a local example of Arctic-like weather and ecosystems, as well as indoor excursions to the Cold Regions Research and Engineering Lab in Hanover, NH to learn approaches for Arctic system adaptation in transportation and infrastructure.  A 2-day intensive workshop on Decolonizing Science will engage students in the colonial legacies of western science, the value of traditional ecological knowledge, and best practices for developing reciprocal working relationships with Indigenous communities.
This course will teach trainees how to collaborate and develop team-based convergent research projects investigating the changing seasonality of the Arctic. CARPE trainees will analyze long-term biophysical datasets and produce co-developed convergent group proposals identifying questions that require convergence among 2-3 disciplines.
As an institution of higher education that prides itself on extensive research endeavors and the involvement of undergraduates and graduate students in research projects, UNH has an obligation to teach and actively promote integrity in research and scholarship. The goals of this course are to:
Raise the consciousness of faculty, staff, and students regarding the ethical and responsible conduct of research and scholarly activity,
Establish a knowledge base that defines normative and/or professional behavior to assist faculty, staff, and students in making ethical and responsible decisions in the conduct of research and scholarly activity, and
Foster an institutional culture of integrity in research and scholarly activity encompassing all stages of individuals' careers.
This course will train students in methods needed to conduct Arctic Convergence Research projects.  Biophysical methods may include ground-based and remote sensing measurements of snow depth, soil frost, soil temperature, soil sampling for microbial communities, pavement temperature profiles, as well as near-surface and satellite-based remote sensing observations of vegetation phenology, ice-on / ice-off dates, road winter weight premium and seasonal load restriction dates. This course will also emphasize reciprocal research techniques with Indigenous communities, including training in Engaging Arctic Communities in Research through a 5-day workshop provided by the Navigating the New Arctic Community Office at the University of Alaska, Fairbanks (UAF). 
Students will form interdisciplinary teams (2-4 students each) to carry out their convergence research projects proposed in the fall term, applying and synthesizing knowledge developed throughout their CARPE experiences as well as within their respective disciplines. While these projects may initially rely on the synthesis of archived data (from field stations, the Arctic Data Center, publications), the expectation is that results will motivate and enhance the fieldwork and dissertation research of each student. The final product for each research group will be a collaboratively written scientific research paper or report. Trainee groups will also disseminate their results in the form of a policy brief, a proposal submitted to a federal agency, state agency, or a foundation, a podcast, or other approved venue. 
CARPE will coordinate internships for either in summer of during the academic year to allow  trainees to apply their new skills to projects that require science communication, stakeholder engagement, and/or convergence research. Students will expand their professional networks and gain insight into transitioning to careers within or outside academia. During these internships, students will self-evaluate progress toward attaining CARPE Competencies and identify ways to strengthen UNH collaborations with internship hosts.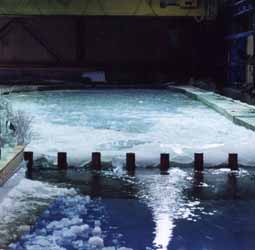 Visit the Cold Regions Research and Engineering Lab in Hanover, NH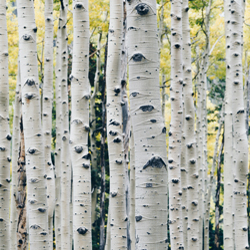 Decolonizing Science Workshop led by Pennacook-Abenaki and Swedish Sámi collaborators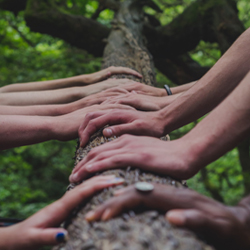 Science of Team Science (SciTS) two-week summer course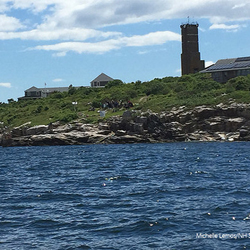 Three day CARPE Retreat at Shoals Marine Lab on Appledore Island
Engaging Arctic Communities in Research five day workshop in Alaska (UAF)
Science Communications Training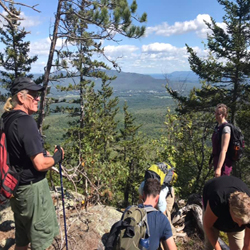 Opportunities for Indigenous Engagement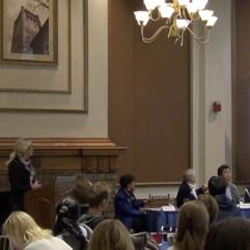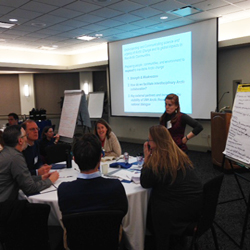 Workshops and Conferences
CARPE Fellowships
CARPE Trainees pursuing PhDs can apply for 1-year CARPE Fellowships
These fellowships fund two semesters of tuition and stipend as well as provide summer internship support. Applications are requested at the end of the first year. Fellowships are limited to US citizens and permanent residents. Approximately 5 fellowships will be awarded each year.